Tis the season for drinking eggnog. But wait! Better than drinking, eggnog makes a rich, creamy, festive ice cream. So, I pulled out my recipe book and, sure enough, I've "played" with an eggnog ice cream recipe before. After one more tweak, it is ready to share with you.
I'm sure you can use ground nutmeg, but I have some whole nutmeg seeds which I grated. It blends well and the flavor is quite nice!
Some people are ambitious and make their own eggnog, kudos! I go for store-bought. Whichever brand my husband picks out.
You may notice, this ice cream recipe has more liquid than I typically use. The first time I made eggnog ice cream, I used two cups each of eggnog and whipping cream. It did not have a strong eggnog flavor and not much overrun (the volume increase that happens when the beaters incorporate air during the freezing process.)
Adding the additional cup of eggnog gave the ice cream a more robust "eggnog" flavor. The volume rose to the lid, but it didn't overflow. And a full container of ice cream is a much better option, wouldn't you agree?
My husband and I both had second servings – it tasted so good! And we both regretted it afterwards – it is so rich! You can't say you weren't warned. Enjoy!
Eggnog Ice Cream Recipe
Eggnog Ice Cream Recipe
Kristin Emily Friend's 11/2023 version
3 cups eggnog
2 cups whipping cream
1/2 cup white sugar
1 Tbsp vanilla
1/2 nutmeg seed, grated
pinch of salt
Combine all together.
Freeze in ice cream maker.
We use a Whynter 2.1 quart tabletop ice cream maker, Model ICM-201SB.

**Gift idea: the price has dropped to $255 since I last checked. Not an affiliate link**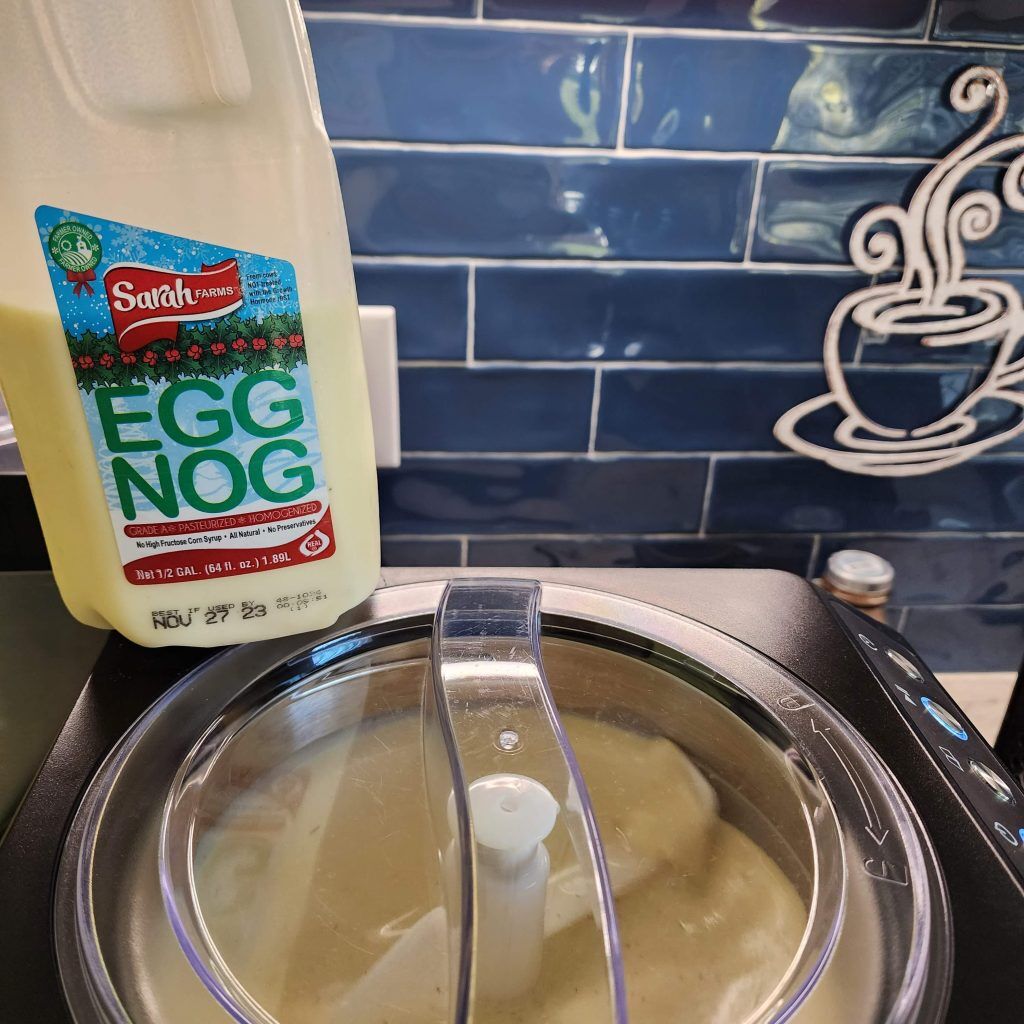 To receive email updates when new KEF posts are added (including ice cream!)
subscribe in the box to the right. ➡️